Get sparkling windows inside and out with our high quality window cleaning service at competitive prices.  DCS are a specialist window cleaning company, providing cost effective specialist window cleaning in a 50 mile radius around Gloucester.
For free advice and quotes, call us today on 01452 726 610
If dirty windows are letting your premises down, call on us. We're specialists at reaching tricky areas, and we have a variety of lifting equipment including cherry pickers and scissor lifts. Our thorough window cleaning service will have any building sparkling, from home window washing and conservatories to high-rise office blocks.
Our professional cleaning technicians are proud to have over 30 years experience in delivering an exceptional service to a large range of clients from
Commercial to Residential.
Next generation Reach & Wash System
Our Reach & Wash system uses filtered hot water which removes chemical and mineral content from the water. That means no streaky windows, no environmentally-harmful chemicals and a brighter, longer-lasting clean.
 Benefits: 
Filtered Hot water – no streaks guaranteed
Certified Technicians
Same day service available
Eco friendly procedure
Minimum risk of property damage as no ladders are used
Reliable, great service provided and brilliant customer care.
Recently contacted Dedman Contract Services for a price on window cleaning, price very reasonable. Jake and Chris window cleaners very polite and did a brilliant job.
Fantastic family run business!
Simple, easy-to-manage cleaning – Call for a quote 01452 726 610
Cleaning and maintaining more than 50000 sq ft of offices space every day.
Cleaning Services
Self-Contained
When our office cleaning team arrives at your premises, there'll be no set-up time.
All our cleaning work can be conducted from our vans, which even have their own water and electricity supply.
Afterwards, we'll take any waste products away with us. There won't be any impact on your utility bills for our services.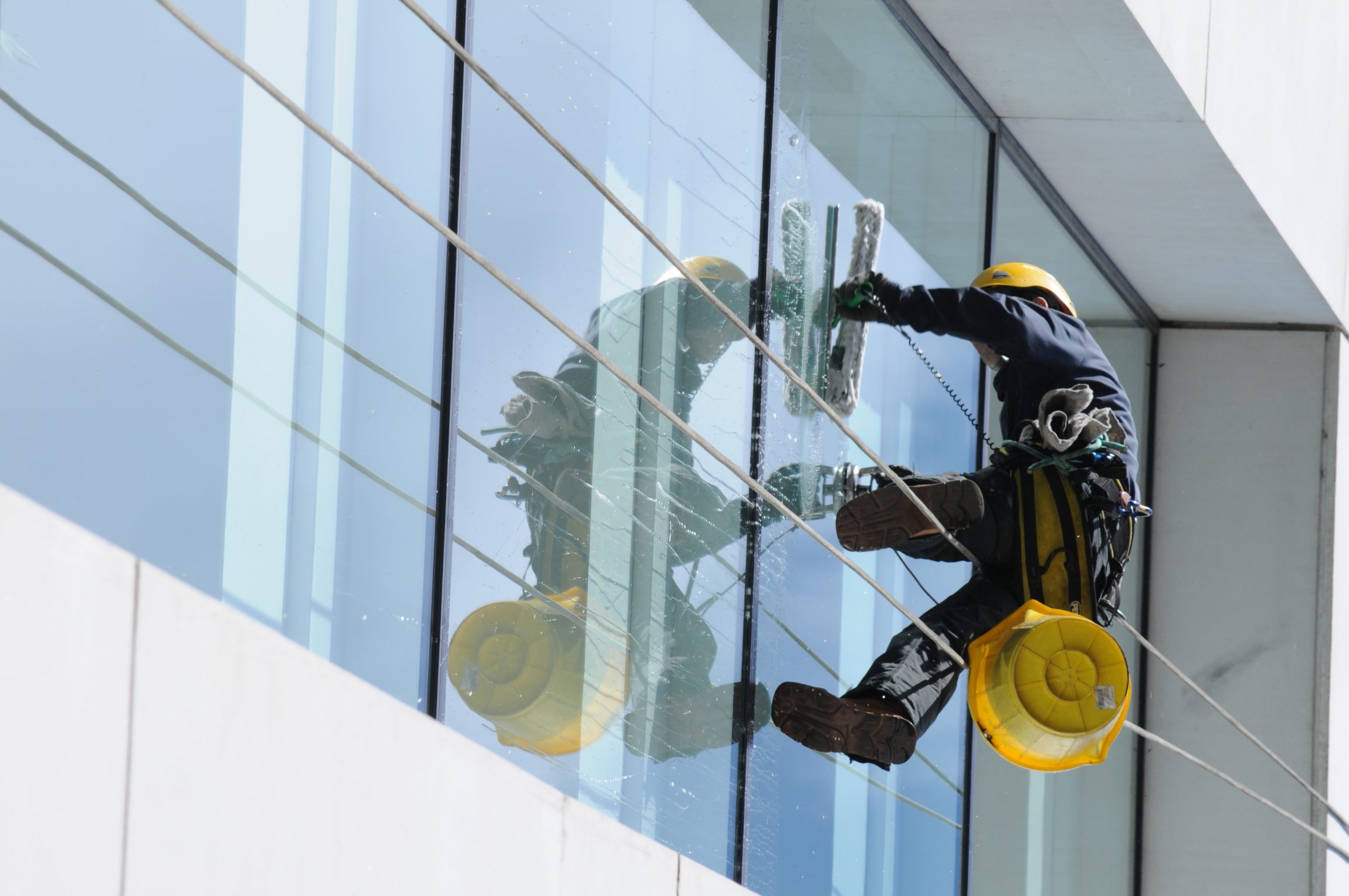 Cleaning Services
Whether you need one-off cleaning or are in the market for a cleaning contract, you'll receive the same dedication and attention to detail. We work for both commercial and domestic clients; if it's in need of a clean, we'll make it shine.